Glion Institute of Higher Education will be partnering with the second edition of the "EXCELLENCE by Vendôm" luxury recruitment fair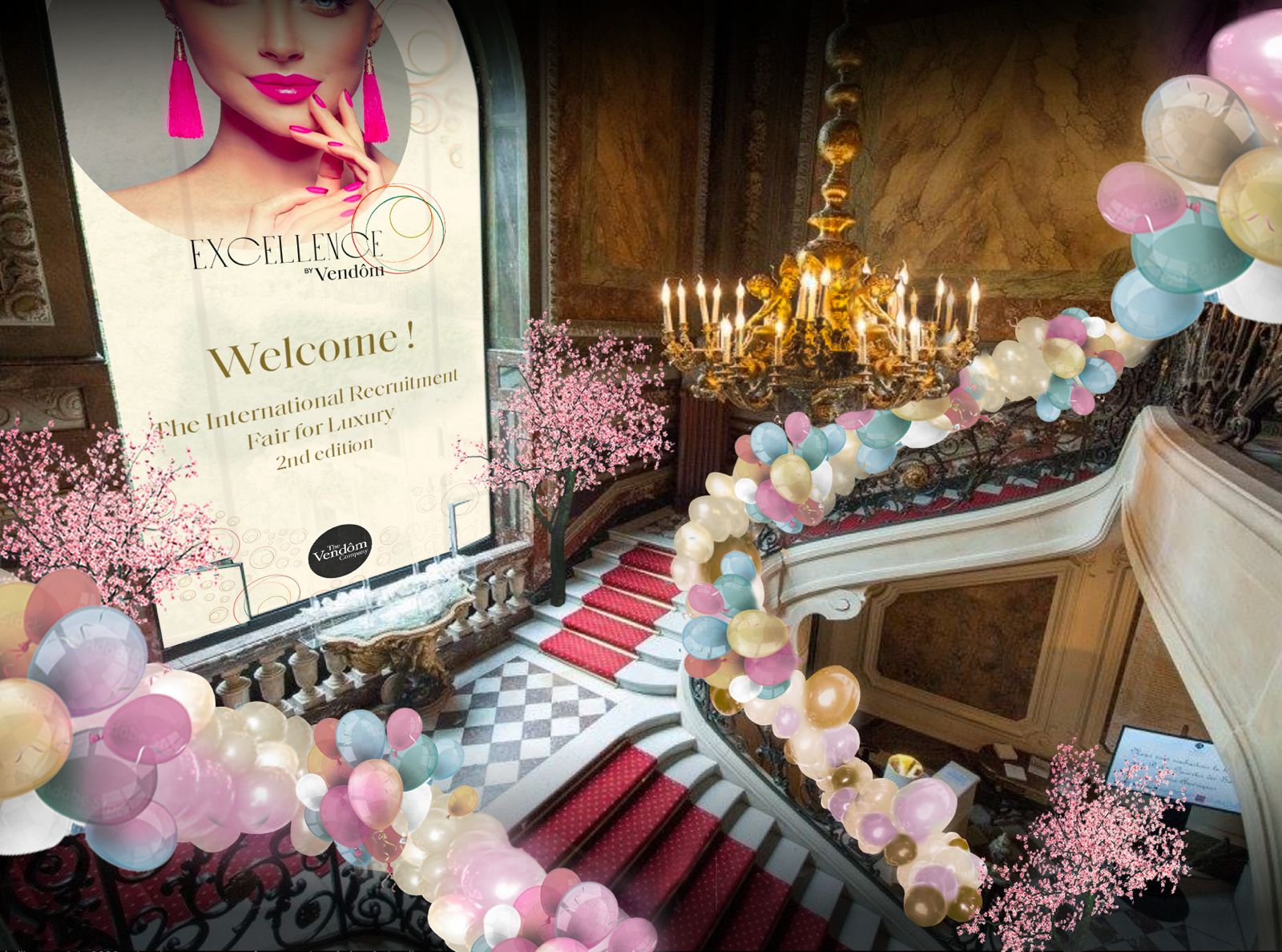 Paris, 11 January 2023
Glion Institute of Higher Education, a leading business school specializing in hospitality and luxury, has joined forces with The Vendôm Company for the second edition of the "EXCELLENCE by Vendôm" trade show dedicated exclusively to recruitment in the luxury sector. The show will be held this year, in virtual and face-to-face mode. At the Hôtel Le Marois in Paris on January 26th and also online on January 25th, 26th and 27th.
Created by The Vendôm Company's CEO, Laetitia Girard, the new edition of the "EXCELLENCE by Vendôm" recruitment fair capitalizes on the success of its predecessor which took place from 7 to 9 October 2021, bringing together 100 luxury professionals, brands and schools. In all, an audience of more than 3,000 talents from across Europe, the Middle East and Asia attended the talks and online workshops available during the latest edition of the show.
In 2023, The Vendôm Company is innovating by changing the format of the EXCELLENCE by Vendôm trade show, which will be held online over three days, as well as physically in Paris for one day at the Hôtel Le Marois. The new edition will be based on lively exchanges, while enabling professionals and candidates to follow it from everywhere in the world.
This annual event is aimed at recruiters, candidates, hotel and luxury management schools. Embodying the luxury industry's cherished values of integrity, passion, excellence and commitment, the days are organized around online or face-to-face private interviews with recruiters, workshops and talks of which the content has been designed in collaboration with Glion, a benchmark educational institution in the hospitality industry.
"EXCELLENCE by Vendôme 2023 will bring together professionals and aspiring professionals from the world of luxury in a common development dynamic: our objective is to effect a paradigm shift in recruitment by returning to its very essence - human beings - as well as to promote enhanced knowledge of luxury Maisons and job opportunities", says Laetitia Girard.
"The employability of our students is one of the great strengths of our institution. This show is a unique opportunity to discover these exceptional Maisons and their leaders. For luxury industry players, this is a not-to-be-missed event enabling them to identify future talents", comments Francine Cuagnier, Marketing Director Glion.
Designed in collaboration with Glion, an academic institution renowned for its excellence, the program of talks will enable luxury industry stakeholders to share their thoughts on major issues in the sector and recruitment through a series of four round-table discussions featuring exceptional figures*:
PEOPLE to PEOPLE
François-Henry BENNAHMIAS, CEO Audemars Piguet
Maud BAILLY, CEO Sofitel, MGallery and Emblems
LUXURY SPEAKS SUSTAINABILITY
Manuel MALLEN, CEO Maison Courbet
Emilie METGE VIARGUES, CEO of Christofle
LUXURY AND TRANSMISSION
Guy BERTAUD, CEO Maisons Pariente
Thierry MARX, Michelin-starred chef of the "Sur Mesure" restaurant at the Mandarin Oriental Paris
HISTORY AND MINDSET OF LUXURY
Stanislas DE QUERCIZE, President and Founder SAVIH, Member of the Board Christian Louboutin, Messika Paris, former President Van Cleef & Arpels and former President Cartier International
Jean-Luc NARET, CEO of JLN & CO – former CEO La Réserve Hotels – former CEO Michelin Guides
Véronique BEAUMONT, Managing Director, COO at ESMOD International
Full program and registration available at Excellence by Vendôm (excellencebyvendom.com) *subject to change
About Glion Institute of Higher Education:
Founded in 1962, Glion Institute of Higher Education (GIHE) is a Swiss institution offering bachelor's and master's degrees in hospitality, luxury and finance to an international student body across three campuses in Switzerland and London, UK.
Glion has ranked amongst the world's top five for higher education institutions in Hospitality Management and top three in Employer Reputation since its entry into the rankings in 2018 (QS World University Rankings, 2022).
Part of Sommet Education, worldwide leader in management education specializing in hospitality professions, Glion is accredited by the New England Commission of Higher Education (NECHE).
For more information glion.edu/fr/
About Vendôm:
The Vendôm Company is the first qualified talent network in the luxury world and is committed to enhancing human capital around three major poles: luxury recruitment; training and highly exclusive events; as well as an annual luxury agora, "Excellence by Vendôm".
Through its franchises, The Vendôm Company is now present on several continents while remaining based in France. Thus, after the opening of its subsidiaries in Spain and the Indian Ocean – an ideal opening towards the Far Eastern markets –, Vendôm will continue its expansion in the Middle East, as well as in the Pacific Ocean.
The international network is currently composed of 300 recruiters, 20,000 qualified candidates, three franchises (France-Benelux, Indian Ocean, Spain-Portugal) and 100,000 subscribers on its digital platforms.
Media contacts:
Glion: Anouck Weiss, media@sommet-education.com
Vendôm: Carole MILLION, caroline@pamplemoussepresse.com