Trends in Hospitality
Now is the time for the hospitality to be bold and seek out new innovations, starting with the room of the future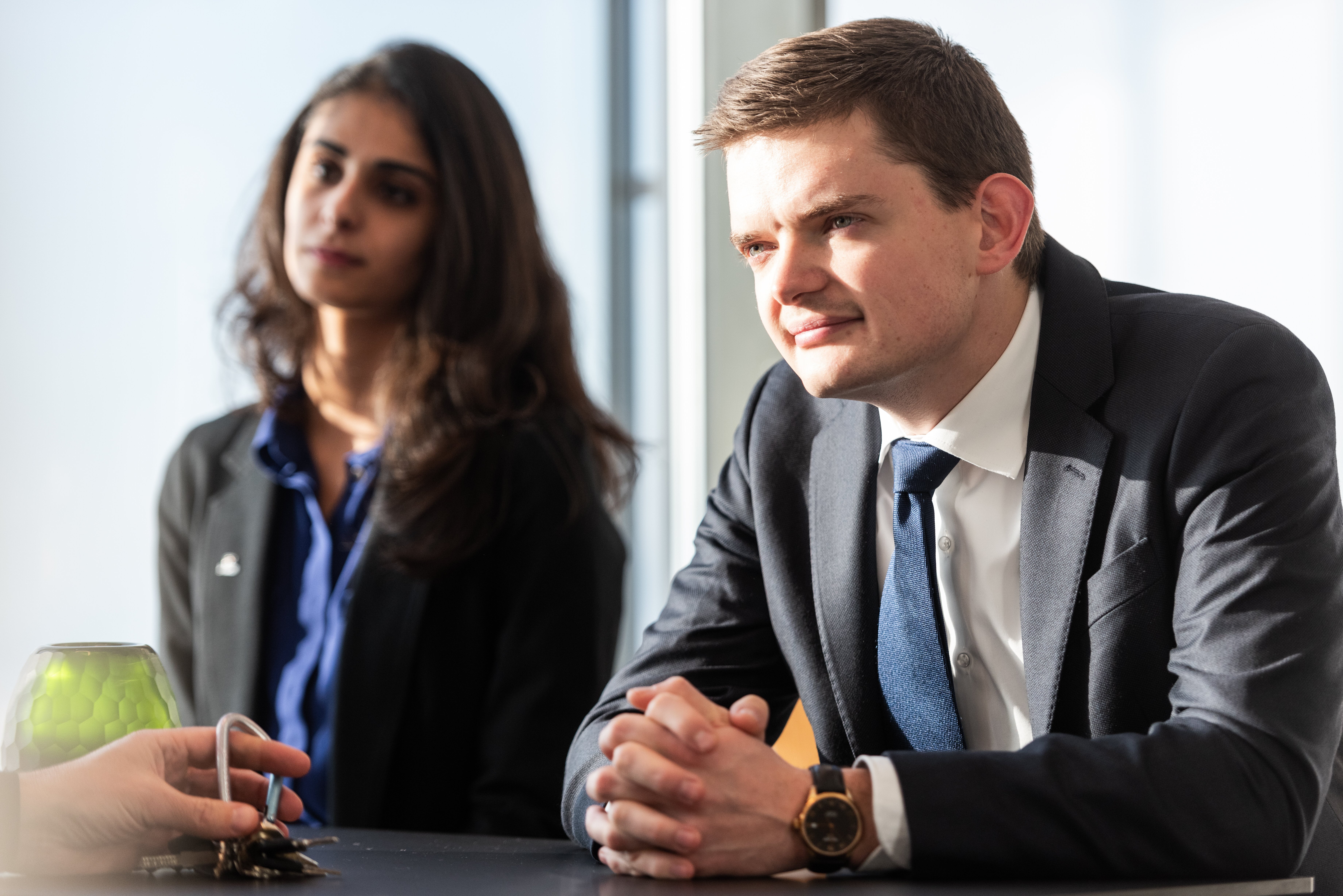 The hospitality industry is on stand by. With restricted travel and the future in question, people need a compelling reason to stay in a hotel. There is now so much choice available – unique concepts, strong differentiation and the ability to tell guests a resonating story are an opportunity to capture their imagination. In the world of luxury, much has been touted on creating unique experiences, personal transformation and custom-made services. We know that true luxury should be bespoke and tailor-made to the individual, yet there are very few hospitality companies which have applied this thinking to their hotel rooms.
The need for the customisation of the hotel room, was a consequence of the creative thinking conducted over several months, undertaken by creative consultants at HoCoSo with the collaboration of students and graduates from Glion Institute of Higher Education. The aim was to create a room for the year 2035. Assuming IOT (Internet of Things) as a given, the students who acted as focus groups for their future customer needs, determined that room customisation was a key criterion for their selection of a hotel in the future. The result "Heya", is the "room that knows you better than yourself". The HoCoSo and student teams, supporting renowned architects Reardon Smith and brand agency Delight, were led by Katharine Le Quesne, Head of Resorts Specialization at Glion Institute of Higher Education, on both their Swiss and London campuses.
The guest journey involves the opportunity to select the configuration of the room during the booking, depending on the guest desires. The opportunity to select from room configuration packages for either longer stays with a kitchen, wellness, disconnect, high performance, fitness, and many more, including a complete customisation option, all with varying price points and optional extras, allow the guests to tailor-make their stay. Addressing the environmental consequences of hotels, the in-room IOT will allow the guests to monitor their own water and energy consumption and decide whether they would like to pay extra for that longer rain shower / bath experience or not. The in-room ambiance including lighting and music can also be pre-set prior to arrival.
The overall "Room 2035" initiative is an initiative by the Sleep & Eat conference, which is taking place virtually on the 17-19th of November 2020. Conference attendees will be able to virtually "walk around" "Heya" during these dates.
These testing and challenging times are probably here to stay for a while. If we are honest with ourselves, compared to other industry sectors, hospitality and hotels specifically have been lagging in terms of innovation. Now is the opportunity to innovate and create solutions which resonate with the customer of today and the future. It is an opportunity for our hospitality industry to expedite itself out of this stand still, however it will require investment, dedication, radical thinking, and deep consumer insight which has been lacking compared with other sectors. It is a time to seek out new opportunities, be collaborate and be bold; frankly we have no alternative because the "business as usual" approach does not work anymore.
Comments by Nina Isler,
Graduate of Glion Institute of Higher Education, Specialisation in International Hotel Development and Finance, 2019 and Intern at Cushman & Wakefield:

"When Jonathan Humphries with his company HoCoSo, offered me to work with a team of six young and fresh graduated hospitality passionates to create the hotel room of the future, I was filled with motivation and enthusiasm. Ideas and professionalism always took the lead among the group throughout the whole period. Clearly, the excitement of trying to imagine and create the future was very high, especially for fresh graduates.

Glion helped me to conclude this project in different ways, from working in hotels during the internships, to understanding what a consultancy job looks like thanks to the last semester of specialization.
I am very grateful to Jonathan Humphries, the HoCoSo team and to the wonderful teammates for giving me the chance to share thought and ideas about the future of a comfortable luxury hotel room."
Comment by Mazen Dabaghi,

Graduate of Glion Institute of Higher Education, Specialisation in International Hotel Development and Finance, 2018 and research analyst in Hotel Development Planning & Feasibility at Marriott International:

"The "Room 2035" project was a great experience, it pushed us all to be innovative as we tried to create a product that would meet the needs of the next generation of customers. It was very interesting to see the steps leading towards a hotel concept creation and how all the parties involved work together. Throughout the project, I got the chance to use the skills I have acquired during the real estate specialization at Glion. The classes offered by industry experts prepare the students to overcome the challenges they might face during their careers."

For more information about Glion Institute of Higher Education and Master's of Science in Real Estate, Finance and Hotel Development, click here or contact the recruitment office directly.