Cultivating Humanity: 3 Vital Skills for Today's Entrepreneurs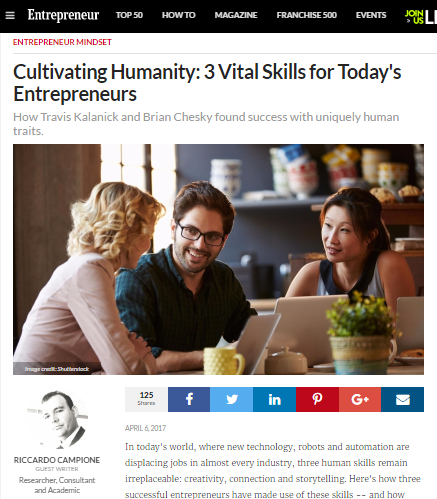 Riccardo Campione, Lecturer in Revenue Management and Pricing at Les Roches Global Hospitality Education, discusses the interpersonal skills that entrepreneurs need to succeed in this piece published on Entrepreneur.com (6 April 2017).
Even in the digital age, certain human skills remain irreplaceable. Taking the examples of Travis Kalanick and Brian Chesky, Riccardo Campione explains why creativity, connection and storytelling are essential skills for entrepreneurs in the hospitality industry and beyond.