Sommet Education starts training next generation of Saudi Arabia Tourism professionals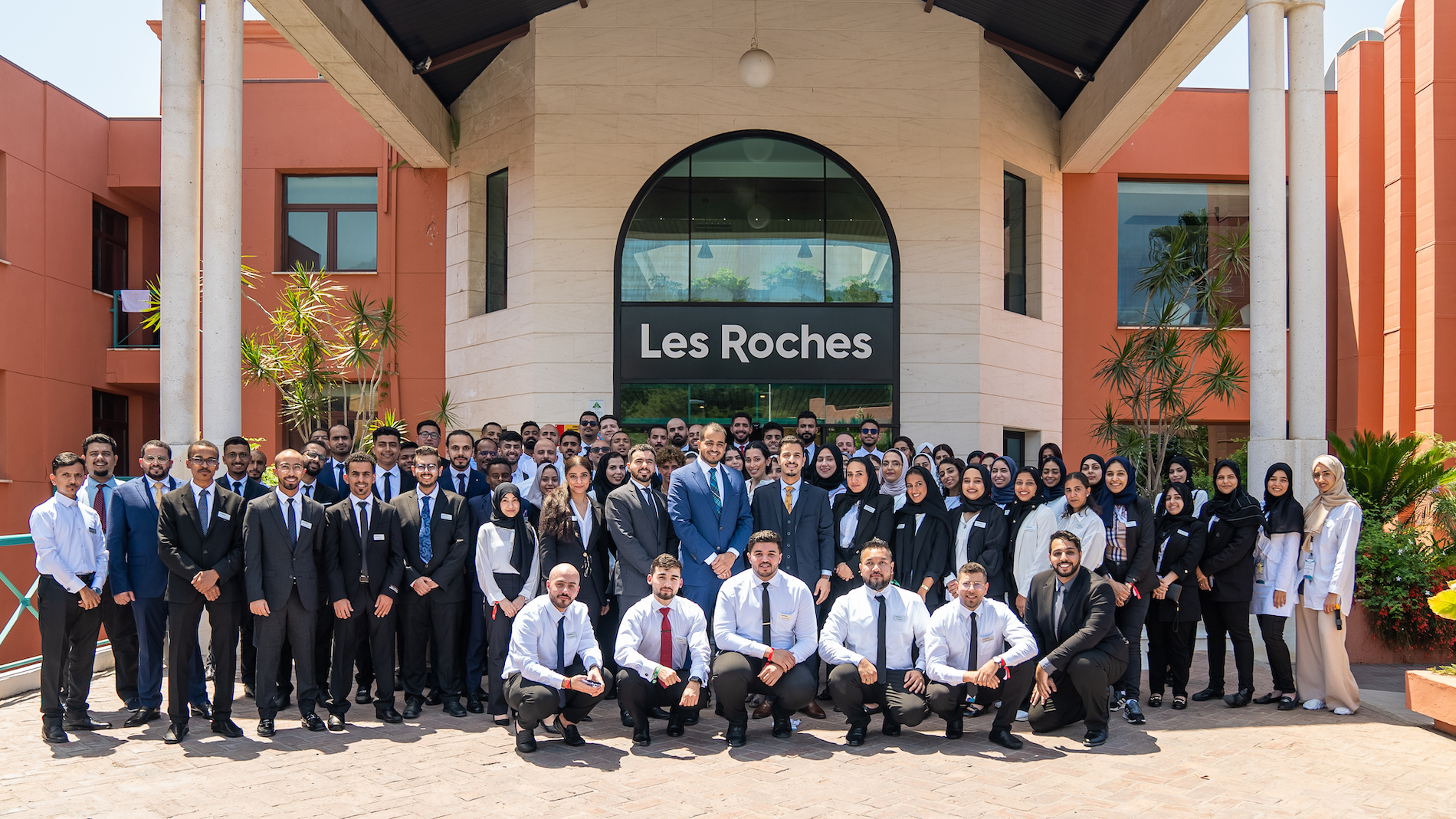 July 20th, Marbella, Spain – Sommet Education, leading worldwide network of first-class higher education hospitality and culinary art schools Les Roches, Glion Institute of Higher Education and Ecole Ducasse, is proudly announcing taking part of Saudi Arabia's Ministry of Tourism new program to equip 100,000 young Saudis with the key hospitality skills needed to pursue careers in the Kingdom's flourishing tourism industry.
Launched by His Excellency Ahmed Al Khateeb, Minister of Tourism, Saudi Arabia at the 116th session of the World Tourism Organization's Executive Council in Jeddah, the program, 'Tourism Trailblazers', aims to train 100,000 Saudis during 2022. The campaign kicked off in late 2020 with the launch of a new human capital development strategy in the Kingdom's burgeoning tourism industry, which aims to attract more Saudi nationals to the sector.
His Excellency Ahmed Al Khateeb, Minister of Tourism, Saudi Arabia, said: "The program demonstrates our commitment to empowering young people by providing them with right skills, support and opportunities to shape the future of the tourism industry. It is vital that we invest in our youth now. Creating a skilled workforce with the talent and ambition to support and drive the tourism sector regionally and globally is key to realising the Saudi Vision 2030, a unique and transformative economic and social reform blueprint that is opening Saudi Arabia up to the world."
According to His Excellency, the program has three main objectives that aim to nurture, develop and support talent in the industry. It seeks to spread a culture of professionalism, help nascent professionals gain the knowledge and qualifications needed to break into the industry, and support their success through refinement of their skills. The program will help trainees to secure jobs within the sector, including seasonal, part-time, or full-time opportunities across the Kingdom.
His Excellency further stressed that this and other initiatives are geared towards delivering on the National Tourism Strategy and Saudi Vision 2030 targets, including the creation of one million new jobs in tourism by 2030.
The first group of Saudi students arrived at les Roches Global Hospitality Education on its campus in Marbella, Spain. This short program aims at equipping students with the fundamentals of Tourism Business and Operations from understanding housekeeping Operation to Customer Experience or Sales and negotiation skills.
On the role of Sommet Education institutions, Benoît-Etienne Domenget, CEO of Sommet Education said: "We are honored to contribute to the rise of Saudi talents, fully engaged in providing them with the practical and academic skills they will need to embrace a career in such a wide industry at a time where opportunities of growth and development are at their highest for all."
About Sommet Education
Sommet Education is the world's leader in hospitality management education. Its global network of prestigious institutions comprises Swiss originated hospitality business schools Glion Institute of Higher Education and Les Roches, together with culinary and pastry arts school École Ducasse. In April 2021, Sommet Education acquired South African Education leader Invictus Education, adding four new schools to its portfolio: International Hotel School, IHS Gaming dedicated to the gaming industry; SAE Institute specialized in creative media education and Summit focused on B2B training and development. In August 2021, Sommet Education also expanded in India through a majority stake in the Indian School of Hospitality (ISH) with a campus in Gurugram (Delhi NCR).
These institutions offer 400 undergraduate, graduate and technical training programs to 9,000 students from 100 different nationalities and 10,000 learners. Teaching is offered across four continents on 18 campuses, as well as through state-of-the-art remote learning platforms. Between them, the schools have a network of 60,000 influential alumni in hospitality and beyond.
Sommet Education is the only education group with two in the Top 5 globally-ranked institutions for hospitality education and by employer reputation (QS World University Rankings by Subject 2022).
About the Ministry of Tourism of Saudi Arabia
Saudi Arabia's Ministry of Tourism leads the Saudi Tourism ecosystem.The Ministry sets the Kingdom's tourism sector strategy and is responsible for the development of policies and regulations, developing human capital, gathering statistics, and attracting investment.
It works in partnership with the Saudi Tourism Authority, which promotes Saudi Arabia as a global tourism destination, and the Tourism Development Fund, which executes the Ministry's investment strategy by providing funding for the sector's development.
Headed by His Excellency Ahmed Al Khateeb, the Ministry was founded in February 2020, following the opening of Saudi Arabia to international leisure tourists for the first time in its history in 2019. Saudi Arabia aims to welcome 100 million tourism visits by 2030, increasing the sector's contribution to GDP from 3% to 10%.