Trends in Hospitality
Focus on the future of the hospitality industry, in the short, medium and long term, and how the covid-19 pandemic is influencing course content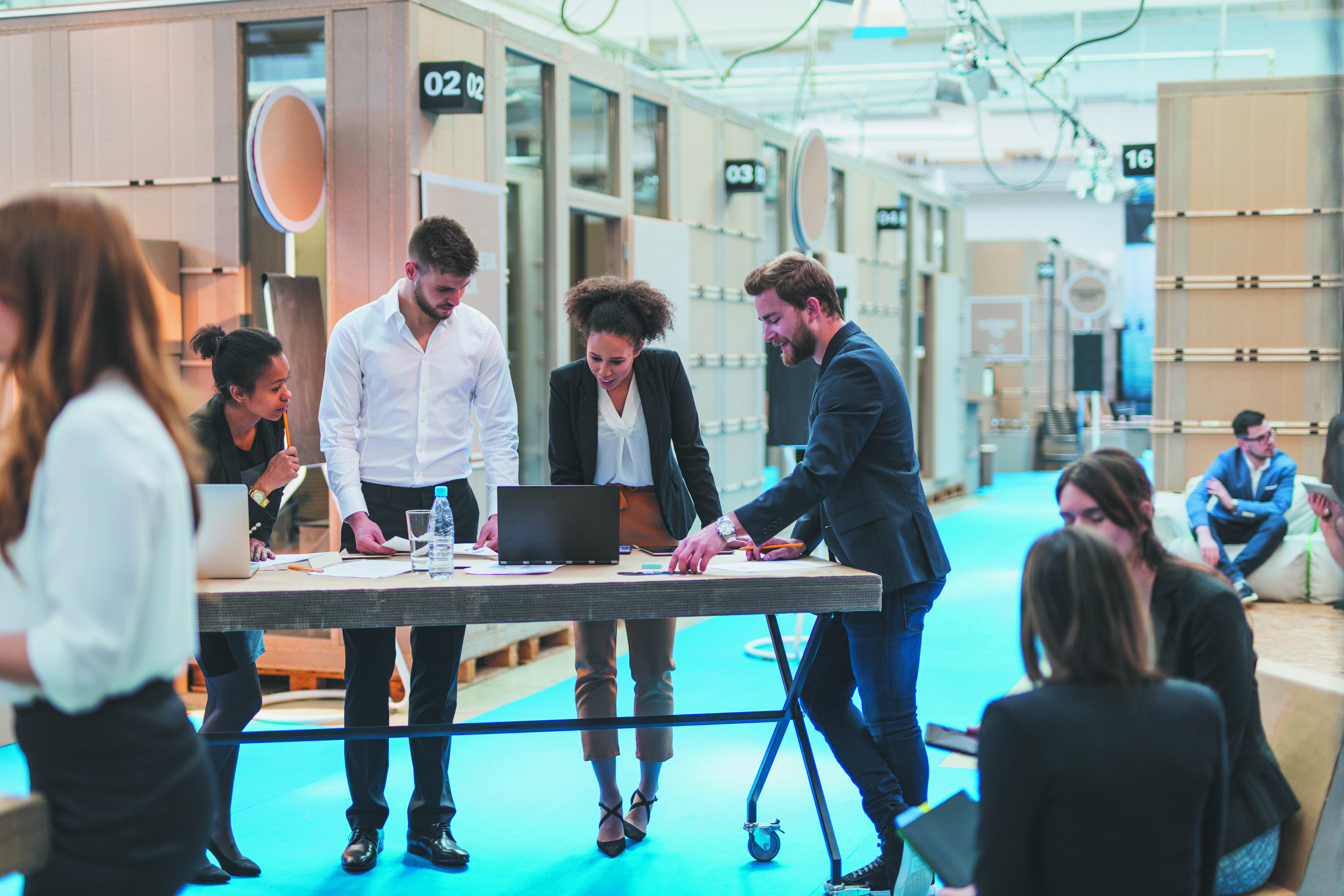 The current global crisis around the COVID-19 is strongly impacting all industries worldwide in different ways. The hospitality industry, is among the hardest hit sectors with over $2.1 Trillion of GDP loss at risk, according to the World Tourism organization (UNWTO). The sector has also shown in the past its strong resilence coping with 9/11, 2008 financial crisis or SRAS and is known for its V curve rebounds. As one of the world's largest economic sectors with% of total world's investment and 330 Million Jobs, it will be also a key driving force of the economy recovery. Travel and Tourism is a sector that has been leading the way in providing employments and other opportunities for women, youth and rural communities. The education industry globally and the Hospitality Education Specialists as a large number of institutions had to transform with utmost agility in order to adapt to the situation.
Short Term is about digital and trust
The repercussions following the outbreak are still very difficult to evaluate globally. UNWTO has been evaluating that 75 million Jobs are at risk with 80% of Small and medium sized enterprises. . Many corporations are taking drastic measures to ensure continuity of their businesses once the demand is back. For instance, hotel chains such as Hilton Hotels & Resorts had to close a large number of establishments temporarily.
COVID-19 is acting as a catalyzer of digitalization, businesses will need to create or improve their online services. In order to be competitive and recover from the crisis, businesses will need to think creatively about their operations. They will need to enhance the logistics and delivery systems to accommodate surges in demand whether they became the preferences of consumers or a new behavior in response to a future pandemic.
COVID-19 might have changed the way we work, interact, shop and spend time but it will not change who we are and what we want from life. Having had time to reflect, people will value authenticity and meaningful values more than ever before. And finally, after months of isolation and anxiety, customers the world over will want to experience life again. Companies which will figure out how to offer rethought and authentic experiences will be leading the way.
Building or re-building the trust with the customer will be at the core of the experience. Health and Safety protocols are now the basic of the any product, service and brand promise. A recent study from Mindshare, media agency network shows that at the core of the relation between the Business and the customer will be Trust more than ever.
Brand and companies that are ethical today and place people before profits, investing in medical research or supporting local communities for example are building their relation with the consumer of tomorrow.
Medium Term
In recent years, interest for Institutions in Hospitality Management and Culinary Arts has never been so strong. Institutions of Excellence such as Glion, or our sister institutions, Les Roches and Ecole Ducasse, from Sommet Education Group, offer professional, undergraduate, graduate to lifelong learning programs which are tailored solutions for all students, from food enthusiasts to seasoned professionals, from adults changing career path to young graduates.
Today more than ever, education is key to cope with the changes and challenges of our times. To enable students to make the most out of their remote learning period, we have implemented in collaboration with Les Roches, small group sessions coached by experts in Revenue Management, Hotel Valuation and Spa Management. The complimentary courses are designed to meet the needs of the industry and they will allow students to obtain 4 professional certificates in addition to their academic degree. Moreover, we have also created an exceptional series: "Leading Hospitality Through Turbulent Times", which give our students the opportunity to attend interactive sessions hosted by both of our faculties and featuring global leaders from hospitality, finance, luxury and other key sectors. From panel discussions and individual guest speakers, to webinars and Q&A sessions, students will be able to attend different courses every week to gain expert knowledge on how to lead hospitality during turbulent times, together with numerous great insights they can use to better prepare themselves for their future careers.
Education institutions are already at the forefront of this transformation. Relying on Emotional Intelligence to manage complex environments, reinventing models, mastering the codes to better create new ones, and being committed to a sustainable future, are just a glimpse of what we teach and seek to transmit to our students.
Long Term
According to some analysts, domestic tourism will recover faster than international tourism and mid-scale and economy demand is expected to recover faster than upscale and luxury demand. According to Chris Gray, founder of consumer psychology consultancy Buycology and among the first to study the shopper psychology field, consumers will feel the need to build their identity and show the world how well they are doing to compensate for the level of anxiety and insecurity felt during this time. The spending in luxury is usually reasoned by emotions and feelings rather than rationality so it makes it harder to predict.
For students to succeed in job hunting after the crisis, a key element is flexibility. Indeed, they should have a high degree of flexibility around what segment they would like to work and around geographic location as well. With new markets in development and becoming more touristic such as Saudi Arabia, the number of opportunities worldwide is increasing, and it is important for students to take them in order to develop themselves and build their career.
Another key element is personal network. For Fabrice Tessier, VP School Relations and Partnerships, Accor, your network is where you should be investing your time ahead of the rebound. Indeed, when students come to Glion, they understand that their personal network is an essential source of opportunities. For instance, with 200 companies recruiting at Glion every year, the opportunities are incredible for students to build a long-term career within our industry. Indeed, with 98% of our job-seeking students having one or more employment offers upon graduation, we make sure our students get the best opportunities to start their careers.
Overall, students who intend to pursue their career in the hospitality industry should not be worried about the situation post-crisis. One of the primary reasons this industry is so popular is the wide range of career opportunities it offers across so many different types of businesses and organizations all around the world, offering students a limitless number of opportunities to build their careers in a variety of sectors such as hotels and resorts, FMCG, events management, restaurants and foodservice, cruise ships and airlines, theme parks and casinos, retail & fashion, consultancy, tourism and many more.