Sommet Education is the first group in the education sector joining the Swiss Triple Impact program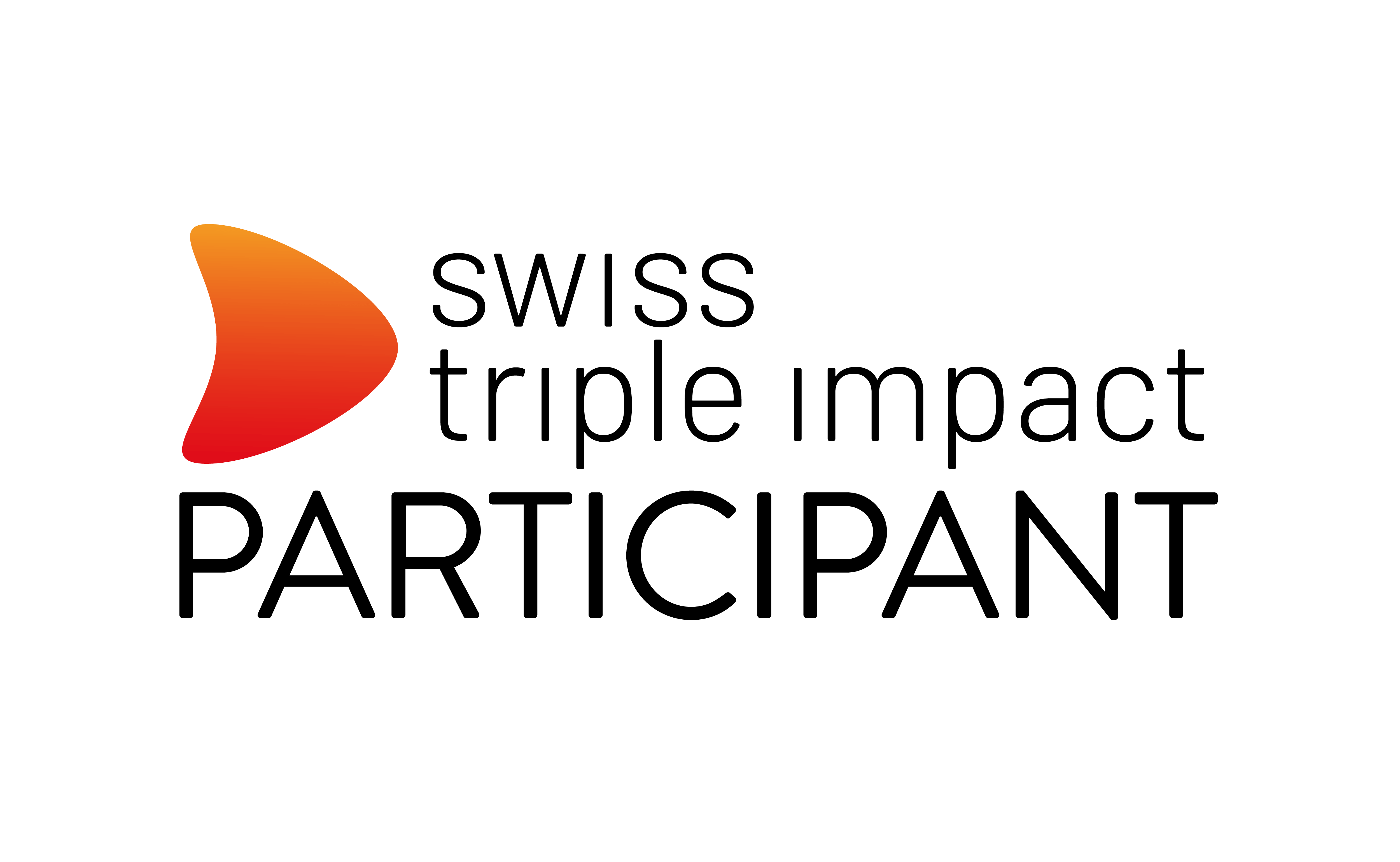 Lausanne, Switzerland, 9 September 2020 – Sommet Education, world leader in hospitality management and culinary arts education, joins the Swiss Triple Impact (STI) program. This program initiated by the non-profit organization "B Lab Suisse" is supported by numerous partners, including the Swiss Agency for Development and Cooperation. This 3-years program is a unique initiative at the European level. The objective is to effectively improve the Swiss ecosystem towards a resilient economy. The STI program helps Swiss companies measure their contributions towards the sustainable objectives for 2030 and identify the most important areas to develop while creating new opportunities and stimulating the innovation field.
Sommet Education commits to Swiss Triple Impact, the 3-years national program aiming to effectively develop the Swiss ecosystem towards a resilient economy.
In a context full of challenges, redefining the notion of success for economy has become crucial as, in addition to being successful financially, companies need to have a positive impact socially and environmentally. With this Agenda for 2030 objectives towards sustainability, each company can contribute on its own scale and become an example for the creation of a resilient, inclusive and regenerative economy to other key actors.
The STI program was founded to allow Swiss companies to measure their social and environmental impact, following the 17 sustainable objectives related to the 2030 Agenda. The STI program includes 3 steps:
MEASURE the social and environmental impact
IDENTIFY opportunities to improve
TAKE concrete measures
During the 3 years program, participating companies will benefit from B Lab Suisse tools, personalized support and guidance, workshops, learning networks between peers and access to experts within this field.
"The STI program currently support Sommet Education in the conception and implementation of its global Corporate Social Responsibility (CSR) strategy. Being the first company in the education sector to participate in this program, Sommet Education is committed to take on the role of a proactive actor. In order achieve this objective, this additional step confirm the willingness to build an ambitious Corporate Social Responsibility strategy. We are thrilled to be part of this positive dynamic and to work hand in hand with B Lab Suisse as well as other key participants to build a sustainable future," states Stéphane Rousseau, Chief People Officer at Sommet Education.
Click here for more information on the STI program.
About Sommet Education
Sommet Education is a unique education group specialized in hospitality management and the culinary arts, committed to delivering an exceptional student experience and developing future talent for the experience industry.
Its hospitality management institutions Glion and Les Roches, with campuses in Switzerland, Spain, China and the UK, provide undergraduate and graduate students from more than 100 countries with an education built on the Swiss model of academic rigor, skills-based learning and dynamic multicultural exposure. The culinary and pastry schools of École Ducasse offer bachelor's degrees, courses for career changers and continuous professional training, as well as private courses for food enthusiasts, across three campuses in France and through partnerships with overseas universities.
Sommet Education is the only education network with two hospitality institutions ranked among the world's top three for hospitality education and among the world's top three for employer reputation (QS World University Rankings by Subject 2020).
For more information, visit www.sommet-education.com
CONTACT PRESS
Anouck Weiss | VP Communication
media@sommet-education.com