Pete Shemilt appointed Vice-President Marketing and Enrolment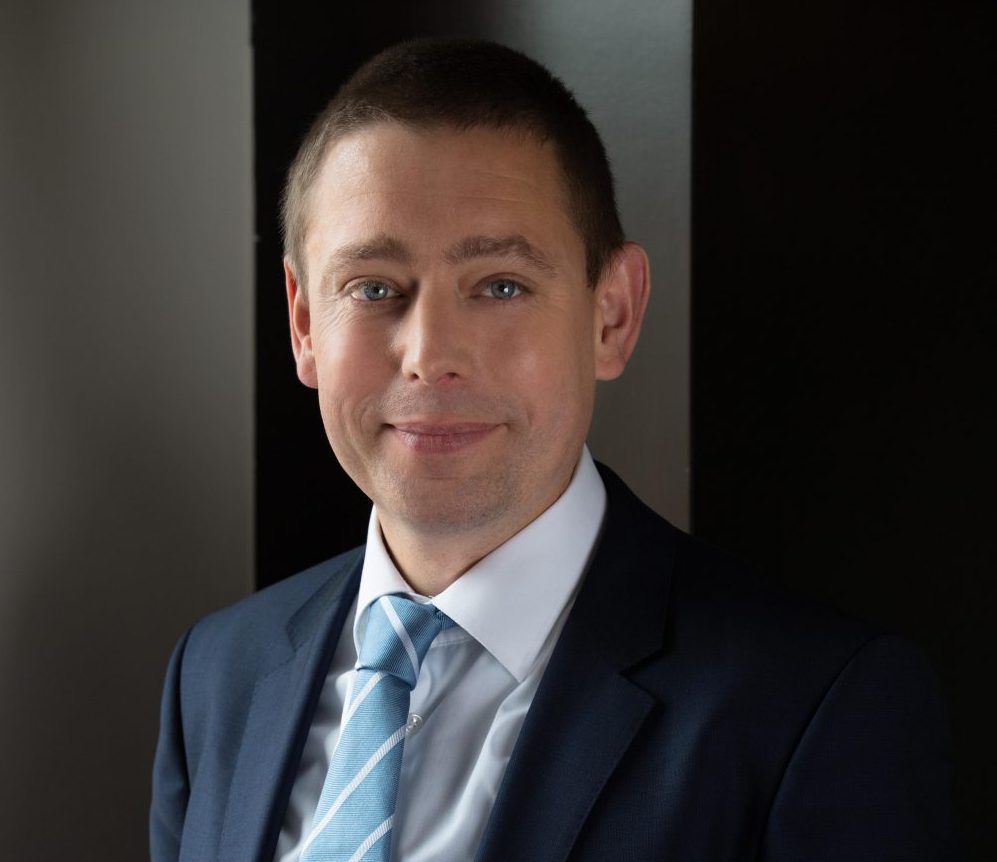 New appointment at Sommet Education
Pete Shemilt will act as Vice-President Marketing and Enrolment of Sommet Education
Clarens, 17 January 2017 – Sommet Education expands its management team in February with the arrival of Pete Shemilt, Vice-President Marketing and Enrolment, based in London, United Kingdom. This new appointment comes in addition to the recent arrival of Benoît-Etienne Domenget, Chief Executive Officer and Fabien Fresnel, Chief Operating Officer. Sommet Education encompasses Glion Institute of Higher Education and Les Roches Global Hospitality Education.
Pete Shemilt, Vice-President Marketing and Enrolment of Sommet Education
Pete Shemilt started his career with Pearson, the world's leading learning company, where he progressed to International Sales and Marketing Director, managing sales and marketing teams and building partnerships across the UK, South Africa, USA, Middle East and Scandinavia. From 2005 to 2008, Pete Shemilt was Sales and Marketing Director at Cambridge University Press, in charge of EMEA regions.
Over the past eight years, Pete Shemilt has led the marketing and enrolment strategy of Cambridge Education Group (CEG). In this role, Pete Shemilt directed recruitment, marketing and admissions teams in 18 countries, building a strong reputation for customer service by developing a central admissions team. Most recently, has worked with marketing consultancy The Knowledge Partnership and lead generation business The Lead Agency to provide international education expertise. Pete Shemilt holds a Bachelor's degree in English Language and Literatures from the University of Hull and an MBA from the University of Cape Town.
In his new role, Pete Shemilt will be responsible for providing overall leadership and expertise to the international marketing and enrolment teams of Sommet Education, ensuring the institutions' growth and brand awareness across markets.
"Sommet Education includes some of the world's most prestigious hospitality institutions with a long-standing heritage and a reputation for academic excellence. I am very excited to join a group that has the vision to further expand such a successful model and look forward to contributing to its strategy for growth," says Pete Shemilt.
"We are delighted by the arrival of Pete Shemilt to head the Marketing and Enrolment department of Sommet Education," highlights Benoît-Etienne Domenget, Chief Executive Officer. "His long-standing experience in the education industry and his international expertise will be key assets in driving the growth and reputation of our institutions."
Sommet Education
Known for excellence in cultivating the hospitality leaders of tomorrow, Sommet Education encompasses a distinguished group of institutions united by a fundamental belief in the importance of academic rigor, skills-based learning and a dynamic multicultural outlook.
Sommet Education institutions Glion and Les Roches serve students from more than 100 countries, preparing them to be immediately effective in their professions – wherever in the world these may be – while delivering exceptional consumer experiences. Sommet Education is part of Eurazeo, one of the leading listed investment companies in Europe.