Les Roches Marbella is awarded Gold Medal for Merit at Work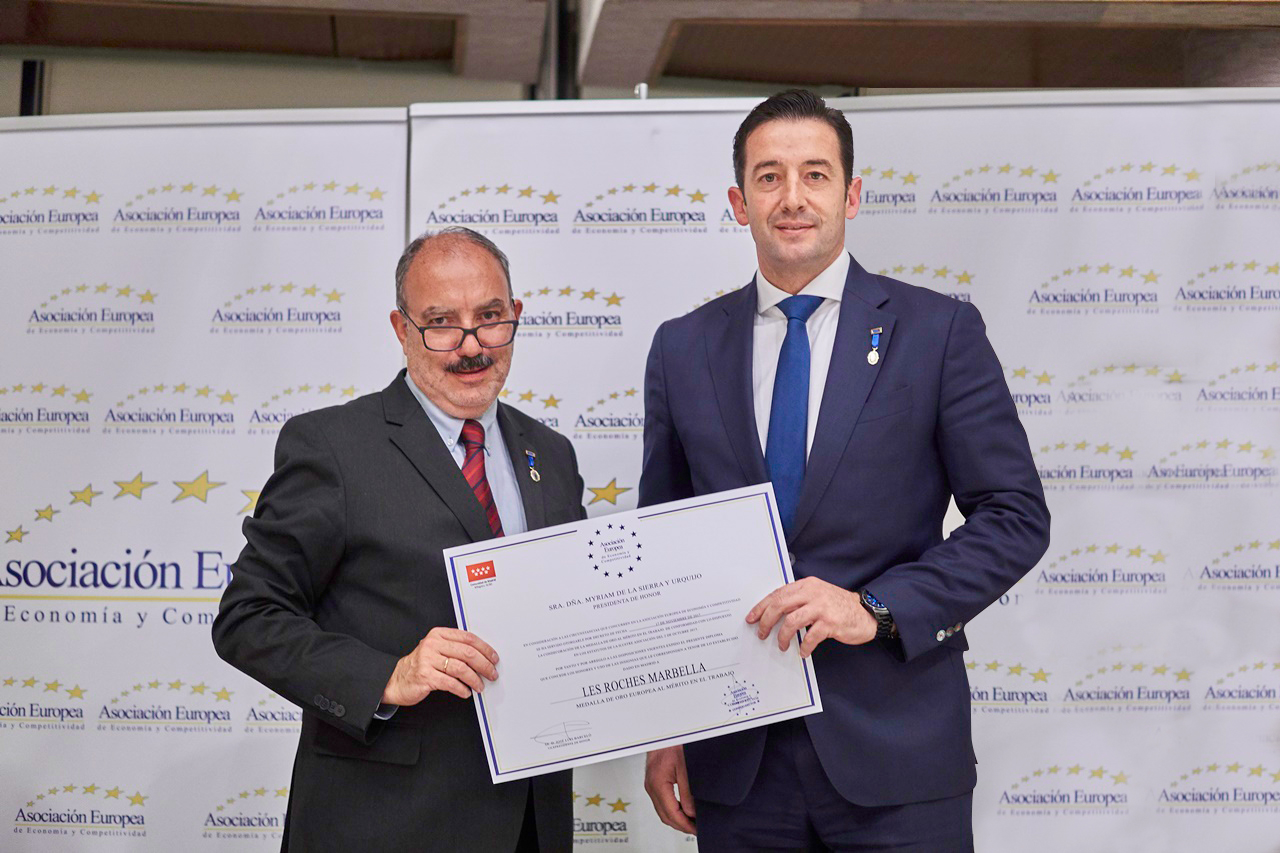 In a ceremony held on 17 November 2017 in Madrid, Spain, the European Association of Economics and Competitiveness (AEDEEC) awarded Les Roches Marbella with the Gold Medal for Merit at Work. The award recognizes Les Roches Marbella for the institution's contribution to talent, employment and to the development of the economy.
AEDEEC awards the Gold Medal to organizations and businesses that have demonstrated an exemplary record of company practices and culture, including high standards of ethics and professionalism. Receiving the award on behalf of Les Roches Marbella, General Manager Carlos Díez de la Lastra said the recognition was a testament to "the professors and staff who work to ensure that multiculturalism, ethics, globality, entrepreneurship and a capacity to innovate take center stage in the day-to-day of each of the students trained in our institution."
Read more here.