Hospitality Trends 2016 by Les Roches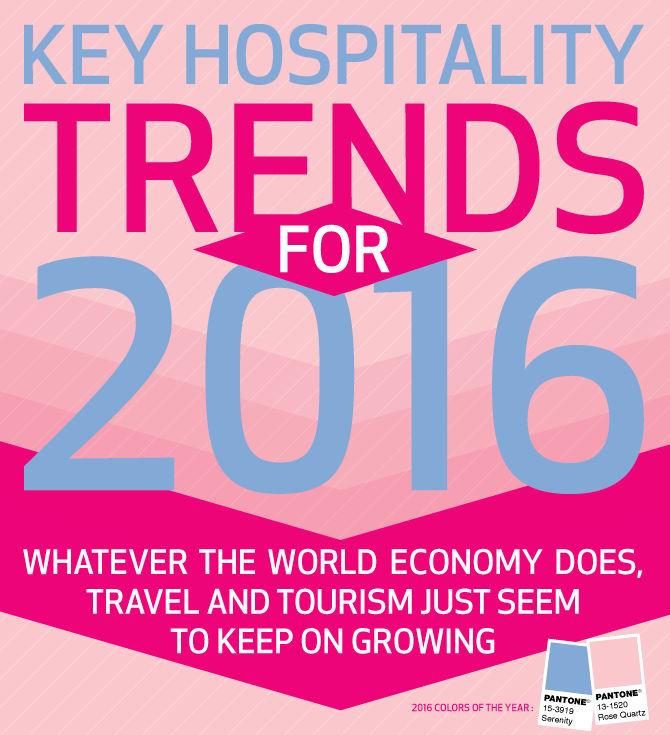 It's another new year, and the Internet is awash with predictions for 2016, in every conceivable sector and industry around the world.
So, what can we expect to see in the hospitality sector in 2016?
Read this infographic for some of the most interesting predictions that we think will come true in 2015.
And if you have an idle 20 minutes or so, why not look back at our predictions for 2015 and give us a mark out of 10 for accuracy.