Glion announces new academic programs and structure to enhance student experience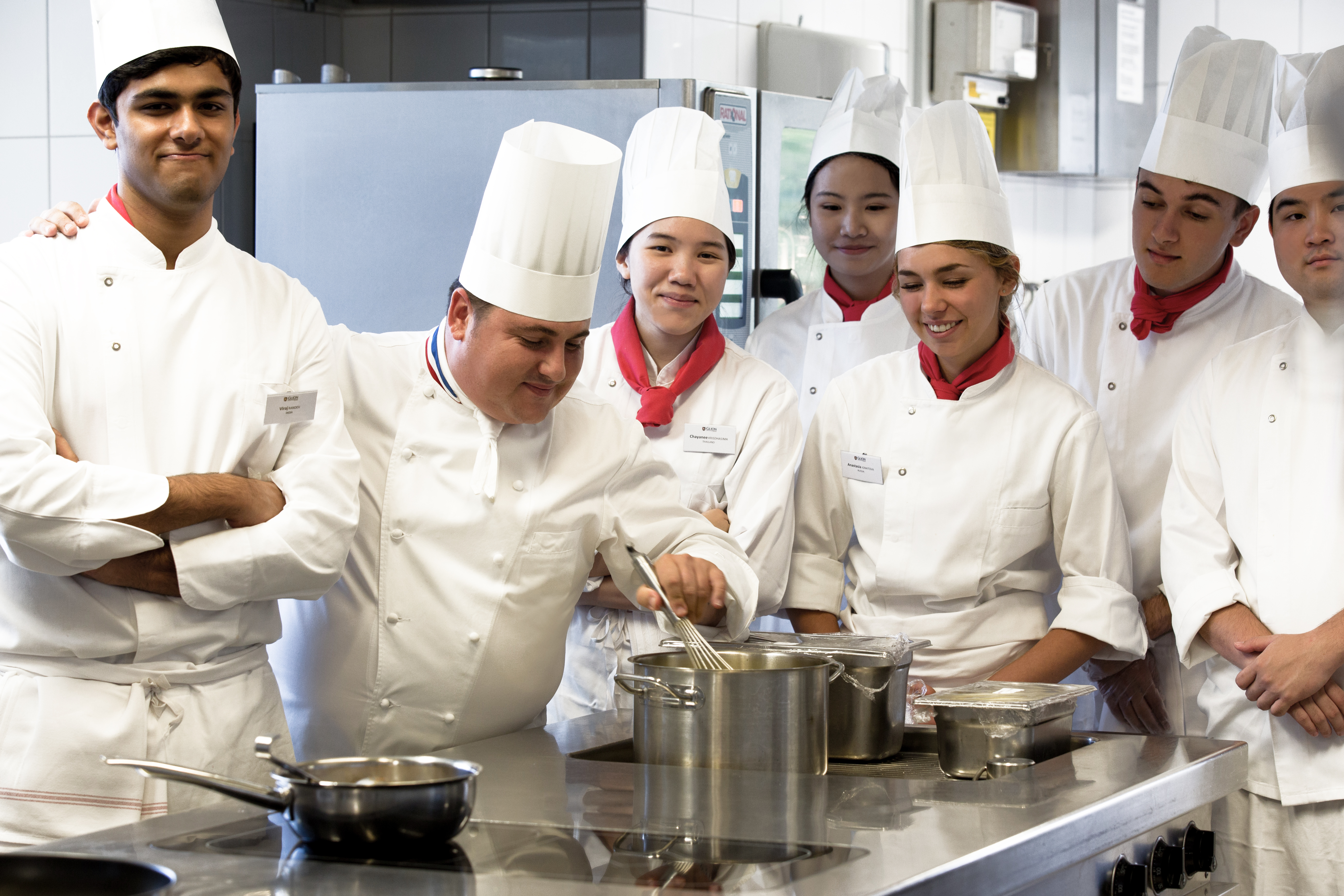 Clarens (Switzerland), 5 September 2017 —
Glion Institute of Higher Education, one of the world's leading hospitality management schools, is revamping its portfolio of academic programs on both undergraduate and graduate levels, effective February 2018.
The first semester of Glion's Bachelor of Business Administration (BBA) in International Hospitality Business will focus solely on Practical Arts and designing outstanding guest's experiences. Modular workshops, field trips, guest speakers and master classes will immerse students into the fine arts of gastronomy as well as they will familiarize them with the complexities of all lodging operations. Through this experience, students will not only develop their technical skills and better grasp all operational aspects of hospitality, but they will also develop their set of soft skills, gain confidence, and acquire the subtleties of engineering and executing memorable guest experience. A full set of workshops on trends and innovation will finally equip them with all the skills they need to successfully complete their first six-month internship.
To implement this new Practical Arts semester, Glion is hiring four Meilleurs Ouvriers de France (MOF), prestigiously awarded craftspeople in cuisine and in restaurant. We are also investing in our campus facilities to support the highest level of practical instruction," commented William Pacalet, GIHE Dean of Practical Arts.
During their later semesters, students have the opportunity not only to transfer to Glion's London campus, but can choose to spend one or two semesters at the locations of Les Roches Global Hospitality Education in Marbella, Spain or Shanghai, China which are also part of Sommet Education and provide additional global exposure.
The specializations available to Bachelor students in their last semesters will focus on Luxury Brand Management — the first of its kind being offered by a hospitality school since 2015 — Hotel Development and Finance or International Event Management.
On graduate level, Glion offers a Master of Science degree in International Hospitality Business spanning two taught semesters and an optional internship, available in Glion or London. Graduate students also have the option to attend an intensive Practical Arts module before starting their courses and later specialize in Luxury Brand Management or Hotel Development and Finance. Intakes for both undergraduate and graduate programs are in February and September.
We are simplifying and strengthening the academic offer at Glion to ensure its relevance for the hospitality industry and potential students wishing to enter this field of study, whether as undergraduate or graduate students. The dual approach and focus on Practical Arts will transmit valuable soft skills such as discipline, teamwork and leadership," said Georgette Davey, Managing Director of Glion Institute of Higher Education.
This academic innovation reflects Glion's commitment to continuously enhance student experience, best equip students for employment and anticipate latest trends of the travel & tourism industry, which is expected to create an additional 90 million jobs by 2027.
About Glion Institute of Higher Education
Glion Institute of Higher Education (GIHE) is a private Swiss institution that offers international hospitality, luxury and event management degrees to students from over 90 different countries across three campuses in Switzerland and London, UK. Glion is accredited by the New England Association of Schools and Colleges, Inc. (NEASC) and ranked among the world's top five higher education institutions for employer reputation in hospitality management (QS World University Rankings 2017).
Together with Les Roches Global Hospitality Education, Glion is part of Sommet Education, a newly-formed hospitality education group owned by Eurazeo, one of the leading listed investment companies in Europe.