Glion Institute of Higher Education and Vendôm partnered second edition of the "EXCELLENCE by Vendôm" luxury recruitment fair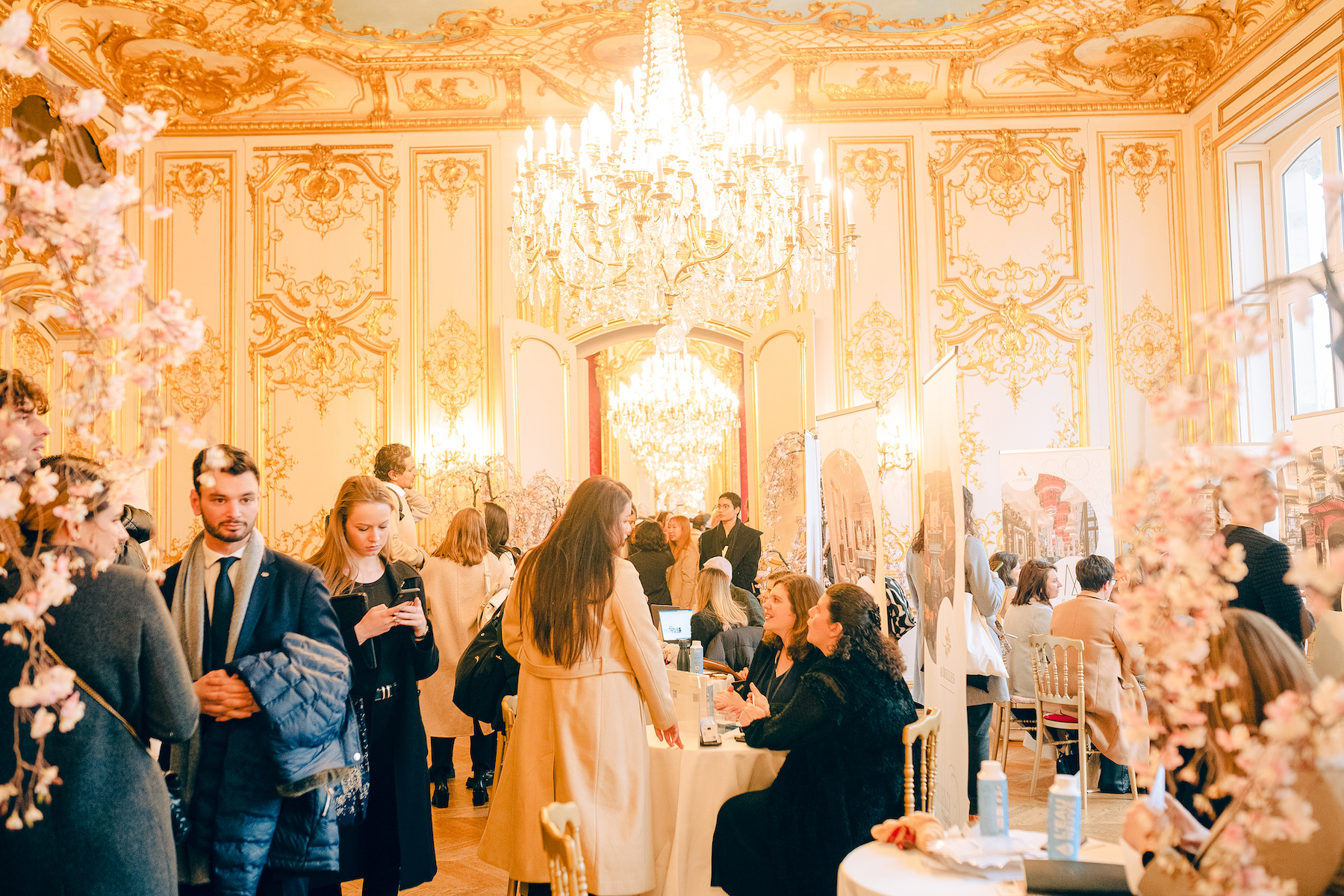 Paris – Montreux, February 6th
In partnership with Glion Institute of Higher Education, the prestigious business school specializing in hospitality and luxury, The Vendôm Company presented its second edition of "EXCELLENCE by Vendôm" dedicated exclusively to recruitment in the luxury sector. The 3-day luxury recruitment fair which took place from January 25 to 27 online and in person on January 26 at the Hôtel le Marois in Paris, was an immersion into the world of luxury interspersed with conferences, workshops and interviews to bring together the luxury actors and future talents.
"It was an incredibly successful edition, 1,000 talented candidates and 80 luxury brands gathered from all around the world physically in Paris and 4,250 joined on-line! Interest for luxury and hospitality careers is stronger than ever!" commented Laetitia Girard, CEO Vendôm.
It was a unique opportunity for recruiters like AccessAir, Accor, Audemars Piguet, Bucherer, Bulgari Hotel London, Cheval Blanc, Chopard, Clarins, Dior, Ferragamo, Four Seasons, Hublot, La Prairie, Louis Vuitton, Mandarin Oriental, Marriott International, Montblanc, Monte-Carlo, Tiffany & Co. to showcase their professional environment and meet with a pool of qualified talent, and for candidates to gain visibility with significant luxury brands.
The conferences tackled the themes of innovation, corporate culture and customer experience: what is luxury and what factors are going to shape this most desirable of industries in the coming months and years?
The four panels explored three key challenges - human capital, sustainability, and skills transmission - before concluding with a delve into the true essence of luxury itself, and where the sector might be headed in future.
1. People to People with François-Henry BENNAHMIAS, CEO Audemars Piguet and Maud BAILLY, CEO Sofitel, MGallery and Emblems.
Luxury and Hospitality is a one-of-a-kind people to people business: both employees and customers are at the heart of it and the quality of their relation brings luxury brands to life.
For François-Henry Bennahmias, luxury brands have tended to overlook the central human element as they have built ever more impressive boutique environments in which to sell their wares.
"With luxury stores, we spend millions and millions on the outside, on the box, then we spend millions on décor, so I said, we need to work on people before we work on the box around the people. And to be successful with people, we had to do it first within the company before we could then do it outside."
The discussions focused on the importance of service in the hospitality and luxury industry. Service entails soft skills but also intercultural comprehension, empathy, mindfulness and precision. Unique experiences as a whole encompassing both products and services are at the core of Luxury brands' selling proposition.
For Maud Bailly, the cultural relevancy in the way customers are treated is absolutely key to a global operator like Accor. "One size does not fit all. It is hard for us to try to identify the same clients and treat them the same way no matter where we are going to be (operating). We are currently in 110 countries, and if you think about the way you treat one guest in one country, then if you try to replicate that treatment somewhere else, you are going to be wrong. This is why we desperately need cultural relevancy, to really make sure we meet each guest's expectations, locally speaking."
Therefore, corporate culture and talent recruitment are interlinked with customer experience and customer satisfaction. The discussion further revolved around how the contours of the 'people' or Human Resources functions could be redefined as well as the leader's role in attracting, retaining and developing talent. Employee empowerment is also a key element within the corporate culture.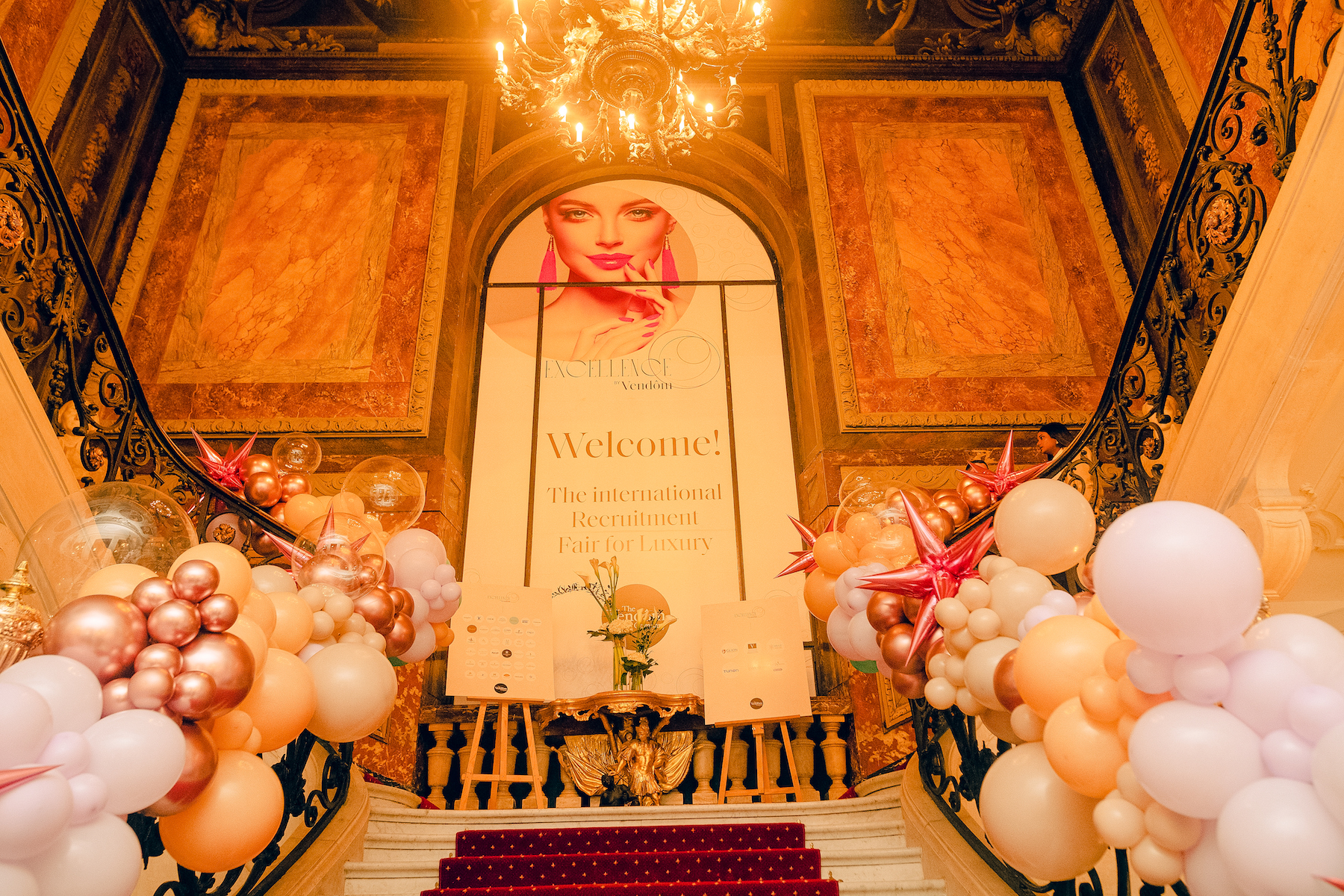 2. Luxury talks Sustainability with Manuel MALLEN, CEO Maison Courbet. and Emilie METGE VIARGUES, CEO of Christofle.
Manuel Mallen, CEO Maison Courbet, fast-growing jewelry brand which is pioneering the use of lab grown diamonds and recycled precious metals to make its high-end pieces shared his vision :
"The luxury industry is aspirational; and because of that it must be a leader on this topic (sustainability), to put it on the top of the agenda."
Emilie Metge Viargues added, "We are talking about luxury – so at the end of the day, what is luxury? What is a luxury product? Is it something that is unique? Something that can last forever? Is a smartphone that you change every six months or a year sustainable?
From an economic standpoint, there was an immersive discussion revolving around ethics and sustainability. It is clear that a large number of people now see resale, upcycling or recycling as a viable alternative to fast fashion.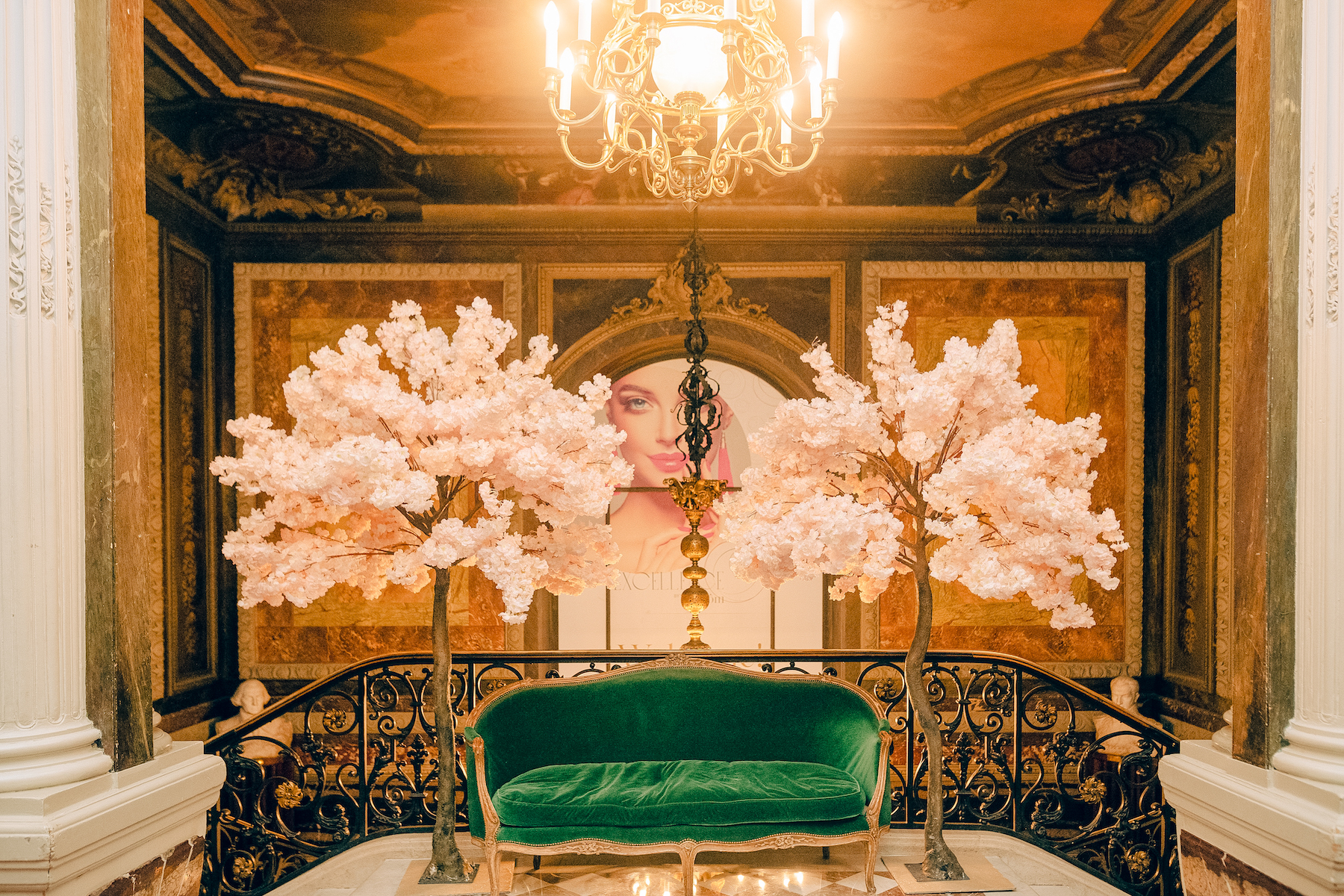 3. Luxury and Transmission with Guy BERTAUD, CEO Maisons Pariente.
For the session on skills transmission, vastly experienced hotelier Guy Bertaud explained how he ensures new recruits fit the ethos and service standards of Maisons Pariente, the family-owned hotel collection for which he's Managing Director. He noted, "There are many recruiters who look at CVs, degrees and diplomas, and what you have done in your career; but I say that being yourself is more important than anything else: at the end of the day you must feel comfortable in who you are. Because that's what guests perceive when they are facing you in our industry. For me that's the essence of our job; it is everything about humanity – we need to be humans talking to humans, and this starts with being comfortable in our own shoes."
François-Henry Bennahmias shared also in his session a few examples of unusual profile recruitment that proved successful. Focusing on the right personalities with the appropriate mindset and grit sometimes prevails on the curriculum and the experience.
Expanding upon the topic of guest experience and service Guy Bertaud shared what he has implemented within his company, within operations processes and procedures are reduce to 30 and should come after customer relationship management so as for the team to concentrate on the customer relationship management rather than on the facility management. All agreed on a simple equation: happy employees make happy clients.
4. History and Mindset of Luxury with Stanislas DE QUERCIZE, President and Founder SAVIH, Member of the Board Christian Louboutin, Messika Paris; Véronique Beaumont, Managing Director, ESMOD, the world's oldest fashion school and Jean-Luc NARET, CEO of JLN & CO - former CEO La Réserve Hotels.
The day closed with a three-way conversation between three of luxury's most important threads: fine jewelry, haute couture and premium hospitality.
The ability to obtain extraordinary items or services is the prevalent notion in the luxury industry as the concept of rarity evolves. The term luxury is also subjective, especially given the dynamism of the luxury industry. Stanislas De Quercize associated luxury most closely with storytelling, noting that the best brands and pieces tell a great story. "Storytelling is key. For instance, Van Cleef & Arpels have the four-leaf clover, and that's associated with four wishes: health, wealth, true love and luck. It's vital to be able to express your love, and your values, by a story."
Véronique Baumont expanded upon the notion of keeping a luxury brand relevant and not becoming tempted to preserve it in aspic, explaining, "We talk a lot about storytelling in luxury but it's really about keeping the dream relevant to the story, the values and the culture of the founder. Coming back to this story again and again, but also bringing innovation through the younger creative directors, even if this sometimes takes us down risky paths. Because for sure the founder would have been very innovative himself."
Designed under the banner of conviviality and exchanges, EXCELLENCE by Vendôm 2023 did bring together professionals and aspiring professionals from the world of luxury in a common development dynamic: returning to its essence - the human being -.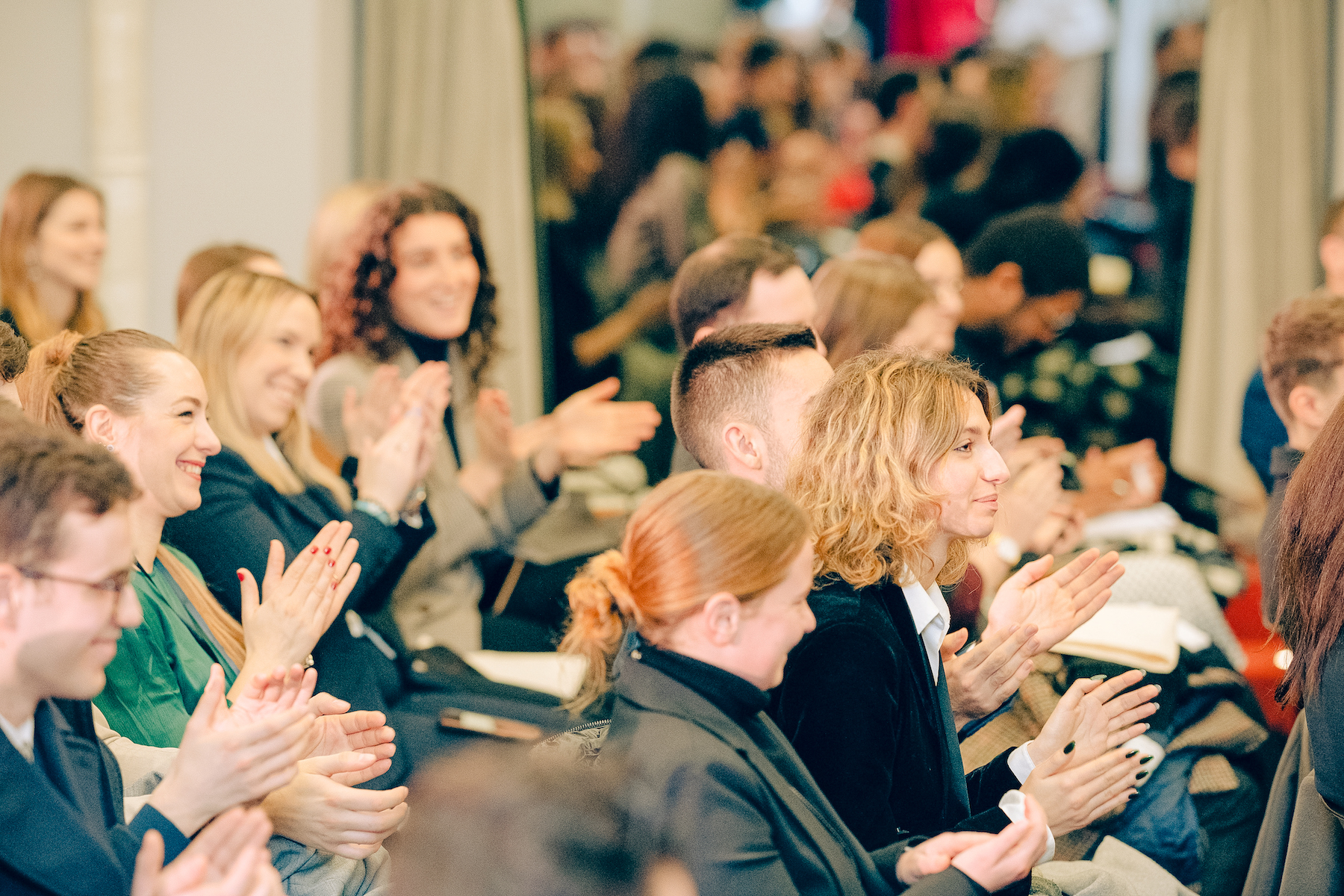 About Glion Institute of Higher Education
Founded in 1962, Glion Institute of Higher Education (GIHE) is a Swiss institution offering bachelor's and master's degrees in hospitality, luxury and finance to an international student body across three campuses in Switzerland and London, UK.
Glion has ranked amongst the world's top five for higher education institutions in Hospitality Management and top three in Employer Reputation since its entry into the rankings in 2018 (QS World University Rankings, 2022).
Part of Sommet Education, worldwide leader in management education specializing in hospitality professions, Glion is accredited by the New England Commission of Higher Education (NECHE).
For more information glion.edu/fr/
About Vendôm:
The Vendôm Company is the first qualified talent network in the luxury world and is committed to enhancing human capital around three major poles: luxury recruitment; training and highly exclusive events; as well as an annual luxury agora, "Excellence by Vendôm".
Through its franchises, The Vendôm Company is now present on several continents while remaining based in France. Thus, after the opening of its subsidiaries in Spain and the Indian Ocean – an ideal opening towards the Far Eastern markets –, Vendôm will continue its expansion in the Middle East, as well as in the Pacific Ocean.
The international network is currently composed of 300 recruiters, 20,000 qualified candidates, three franchises (France-Benelux, Indian Ocean, Spain-Portugal) and 100,000 subscribers on its digital platforms.
Media contacts:
Glion: Anouck Weiss, media@sommet-education.com
Vendôm: Carole MILLION, caroline@pamplemoussepresse.com