CNNMoney Switzerland: CEO Benoît-Etienne Domenget discusses how Sommet Education prepares graduates to create memorable experiences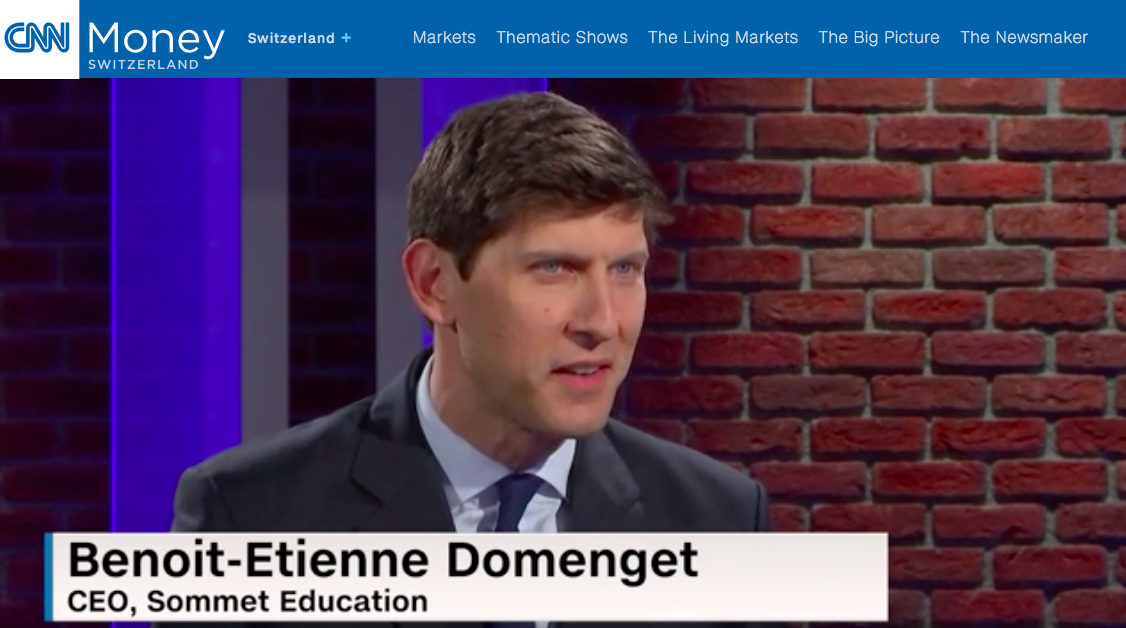 On 4 July 2018, an interview with Benoît-Etienne Domenget, CEO of Sommet Education, was broadcast on CNNMoney Switzerland. Speaking with news anchor Amanda Kayne, Mr Domenget shared insights on trends in hospitality and hospitality management education, and discussed the innovative educational model offered at Glion Institute of Higher Education and Les Roches Global Hospitality Education.
The full interview is available on CNNMoney Switzerland.
About CNNMoney Switzerland

CNNMoney Switzerland is the latest expansion from CNN. It is a Swiss-focused leading business and lifestyle multimedia platform of national and international reach. It targets the 4 million people in Switzerland who speak English, either as a native language or as a second or third language and who are looking to get informed on the country's business and lifestyle news. The channel's highly affluent business audience gathers senior leaders, CEOs and influencers based in Switzerland.