École Ducasse New Programs 2022 Intake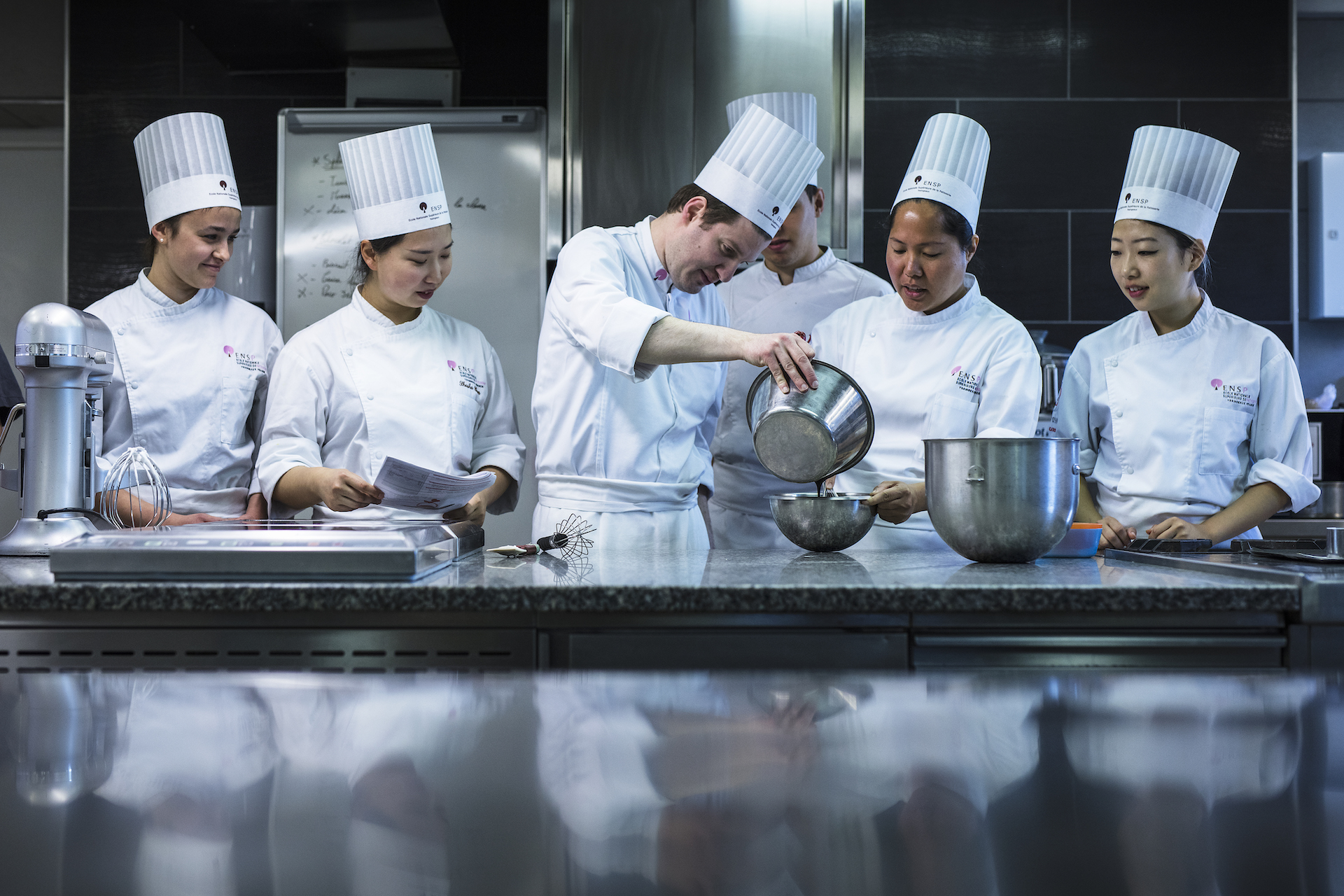 École Ducasse, the reference in culinary and pastry arts education, is committed to providing quality training, taught by recognized professionals including Meilleurs Ouvriers de France (MOF), World Champions, Artisans... Each year, the schools in the École Ducasse network welcome a wide variety of profiles, from young students to experienced experts, and lovers of fine food, united around a common passion for taste. In 2022, the school lives up to its reputation and unveils the new names and prestigious programs awaiting future students and trainees.
Outstanding sponsorship
Exceptional new patrons will chaperone the classes beginning their three-year Bachelor's degree programs in 2022, providing young graduates with technical, managerial and entrepreneurial skills.
The role of patron for the Bachelor in Culinary Arts is assigned to Michel Roth. Meilleur Ouvrier de France in 1991 and winner of a Bocuse d'Or, Michel Roth is recognized as being one of the most successful chefs in France. Above and beyond this undeniable success, this passionate Chef aims to remain accessible while striving to share his expertise with the young generation.
Pastry Chef Christophe Felder will champion the Bachelor in French Pastry Arts. After earning one's spurs at Fauchon and Guy Savoy, he entered the Hôtel de Crillon at the age of 23 and worked there for 15 years.
Holder of the French distinction of Chevalier des Arts et des Lettres and passionate about knowledge transmission, Christophe Felder is regarded by many as one of the principal creators of plated desserts.
ENSP: New programs in tune with the times
Once again this year, the ENSP is enriching its professional training offer with an introductory course on 3D modeling and printing, allowing students to learn to design cookie cutters, stencils, decorative subjects, and dies for the creation of molds in food grade silicone or thermoforming.
The institution is also offering a new introduction to chocolate through the "Bean to Bar" course with Régis Bouet, chocolatier-confectioner, teaching the entire process of chocolate making, from cocoa bean to chocolate bar, including bean selection, roasting, shelling, grinding, mixing, conching, tempering, molding and coating.
The ENSP is also further developing its offer in introductory courses with the creation of the CAP Ice Cream Making which trains future ice-cream makers by stimulating their creativity and advancing their technical skills. Developed by Luc Debove, Managing Director of the ENSP and Executive Pastry Chef, École Ducasse, MOF and Ice Cream World Champion, this intensive six-month course, combining practice and theory, includes a two month internship, and is designed for people seeking professional retraining.
Paris Campus: focus on the arts of Hospitality and Culinary Identity
At the Paris Campus, two new themes complete the professional retraining curriculum:
- The "Hospitality and Sommelier Arts Essentials" program, designed by Chantal Wittmann, Meilleur Ouvrier de France in the Arts of Service & Table, will be sponsored by Guillaume Gomez, Ambassador of French Gastronomy to the French President, and taught by numerous experts (world champion sommeliers, MOF cheesemakers, MOF coffee, etc.). This intensive two-month course offers profiles in transition a unique opportunity to be trained in hospitality by renowned experts.
- Designed and delivered by Anne Garabedian, Editor-in-Chief of the French magazine "Le Cœur des Chefs", the new "Building and communicating your culinary identity" course will allow professional chefs to successfully forge their own identity and promote it through both social media and media interactions.
New guest chefs in 2022
This year, École Ducasse once again welcomes prestigious guest chefs who will instruct students throughout the year.
Big names in the pastry arts will visit the ENSP to share their knowledge with students: Michael Bartocetti, Pastry Chef at the Four Seasons Hotel George V, Eric Verbauwhede, Pastry Chef at Maison Pic and Matthieu Carlin, Pastry Chef at the Hôtel de Crillon.
The Meudon Campus will not be left out, with the arrival of Arnaud Faye, Executive Chef at the Chèvre d'Or (two Michelin stars and four Gault & Millau toques), Paul Pairet, head of restaurants Ultraviolet, Mr & Mrs Bund, and Polux in Shanghai; and Alexandre Gauthier, chef and owner of the two-starred institution, La Grenouille.
For more information about these courses, please contact:
To apply, download the application form here: https://www.ecoleducasse.com/en/apply
Media Contact
Anouck Weiss, VP Communication Sommet Education – E: media@sommet-education.com