Chantal Wittmann
Gastronomic Restaurant Manager and Senior Lecturer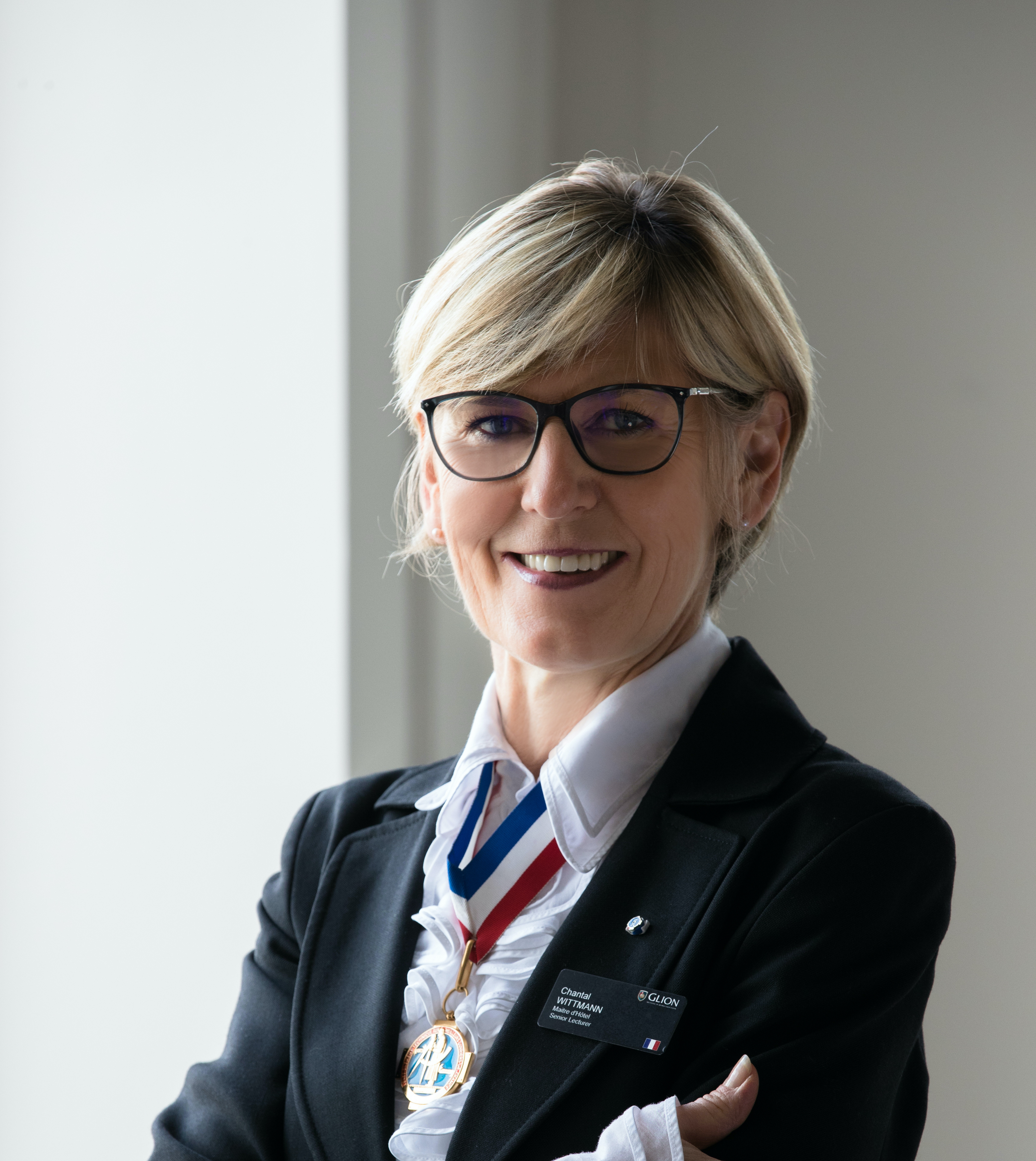 A native of the Alsace region, Chantal Wittmann has over 30 years of experience in the practical teaching of service and fine dining. In 2011, she earned the title of Meilleur Ouvrier de France (MOF) in Service, becoming only the second woman to win the competitive award.
Chantal took her first teaching role in 1986 at Lycée Alexandre Dumas (Strasbourg). She then went on to work at Lycée Aristide Briand, where she taught for the next decade.
In 1999, Chantal returned to Lycée Alexandre Dumas, where she taught subjects related to service and restaurant management for a total of 20 years. A specialist in the floral arts, Chantal has also shared this expertise with her students over the years.
In addition to her teaching career, Chantal has served as an educational tutor, coached students in preparation for competitions and acted as a jury member of various competitions. She has also participated in global conferences and events, such as Park Hyatt Shanghai's Masters of Food & Wine (2012).
Chantal joined Glion Institute of Higher Education as Gastronomic Restaurant Manager and Senior Lecturer in 2017. She is in charge of managing and teaching service at le bellevue, Glion's fine-dining restaurant.
Fluent in English, French and German, she holds a Brevet de Technicien Supérieur en Hôtellerie from Lycée Alexandre Dumas and completed her teacher training at ENNA Antony Paris Sud.