Chantal Wittmann
Director of the restaurant room and training in Table Arts and Service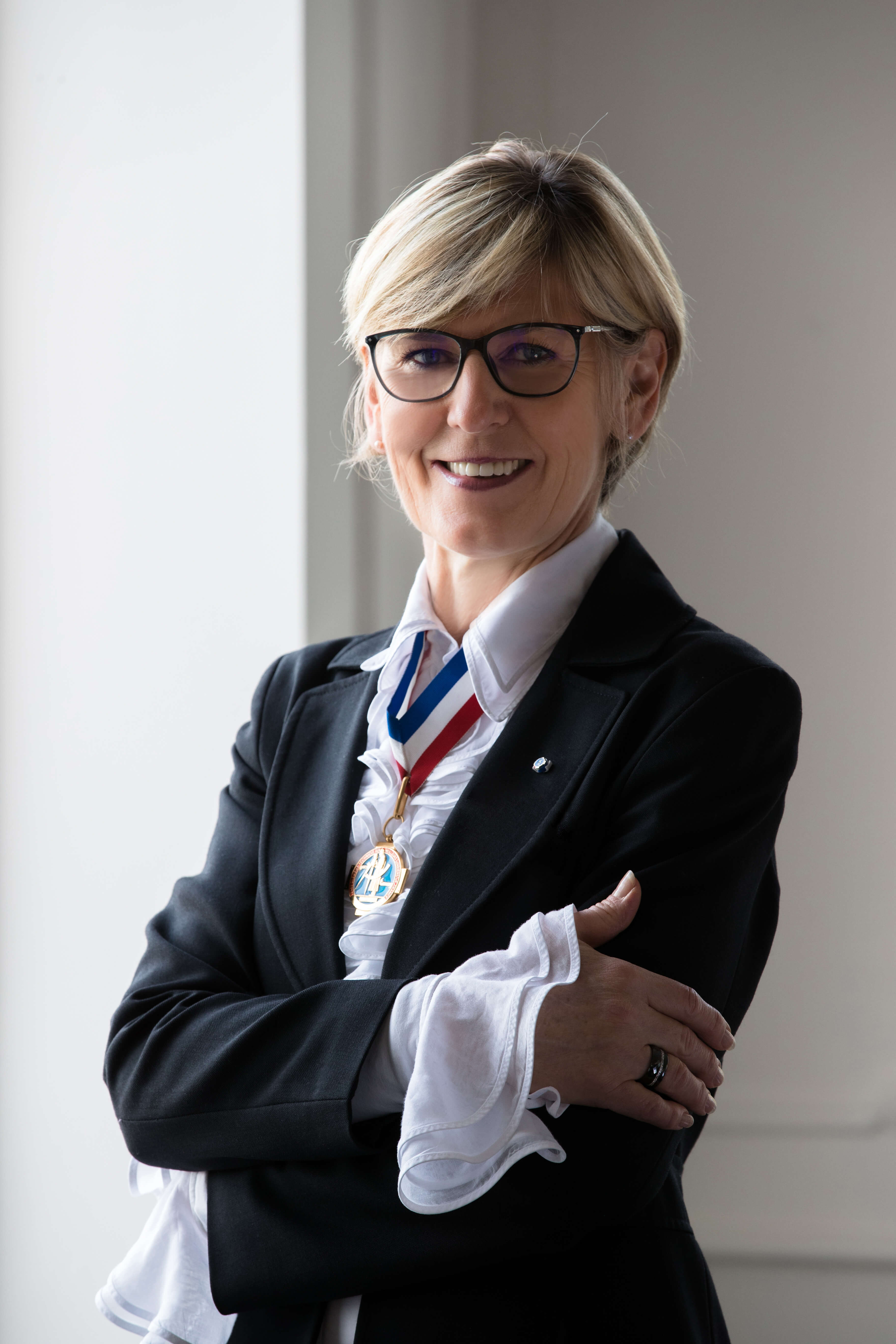 A native of the Alsace region, Chantal Wittmann has over 35 years of experience in the practical teaching of service and fine dining. Throughout her career, she prepared many students for competitions and taught a diverse range of disciplines and subjects.
In 2011, she earned the title of Meilleur Ouvrier de France (MOF) in Service, becoming only the second woman to win the competitive award. This award honors some of the best professionals in the hotel and restaurant sector. This title allowed Chantal to participate in a variety of events, such as the Chateau Gourmand festival of Kerkroadez. In 2012, Chantal participated in the Masters Food and Wine at Park Hyatt Shanghai. In 2021, she was awarded the prize of Chevallier de l'Ordre National du Mérite, in appreciation of her engagement in service profession instruction and for sharing her expertise.
Chantal specializes in practical teaching and draws on her experience as an educational tutor, student advisor, associate professor and judge in numerous competitions. At the Adour restaurant, Chantal supervises the dining room, sommelier and restaurant bar team. She is also in charge of the management of the room and catering events, the training of students and professionals (FPC) and the construction of new training programs around service and table arts.
Before joining the ranks of Ecole Ducasse, Chantal held various academic positions, notably at Glion, where she worked for 4 years as Head of a gourmet restaurant and Principal Lecturer. She was also a teacher at the E.N.N.A. in Paris Antony Sud and at the Aristide-Briand school. Her extensive experience in the hotel industry included working at the Hilton International Strasbourg, the Hôtel Saint-Barnabé in Murbach and the A. Dumas high school in Illkirch.